The Centre's publications can be found in the collection of the European Cultural Centre, Bruylant Publishing, Brussels.
Dialogue des Cultures à l'aube du XXIe siècle : hommage à Denis de Rougemont
Dusan Sidjanski, 2007, 270 p.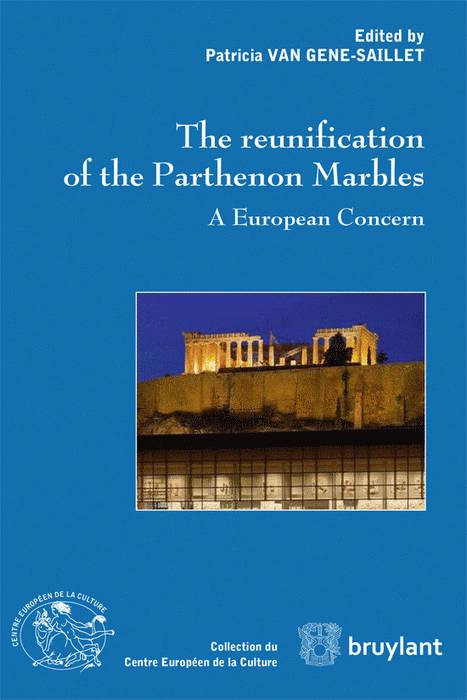 Le paradigme de la gouvernance européenne : entre souveraineté et marché
Nikos Scandamis, 2009, 230 p.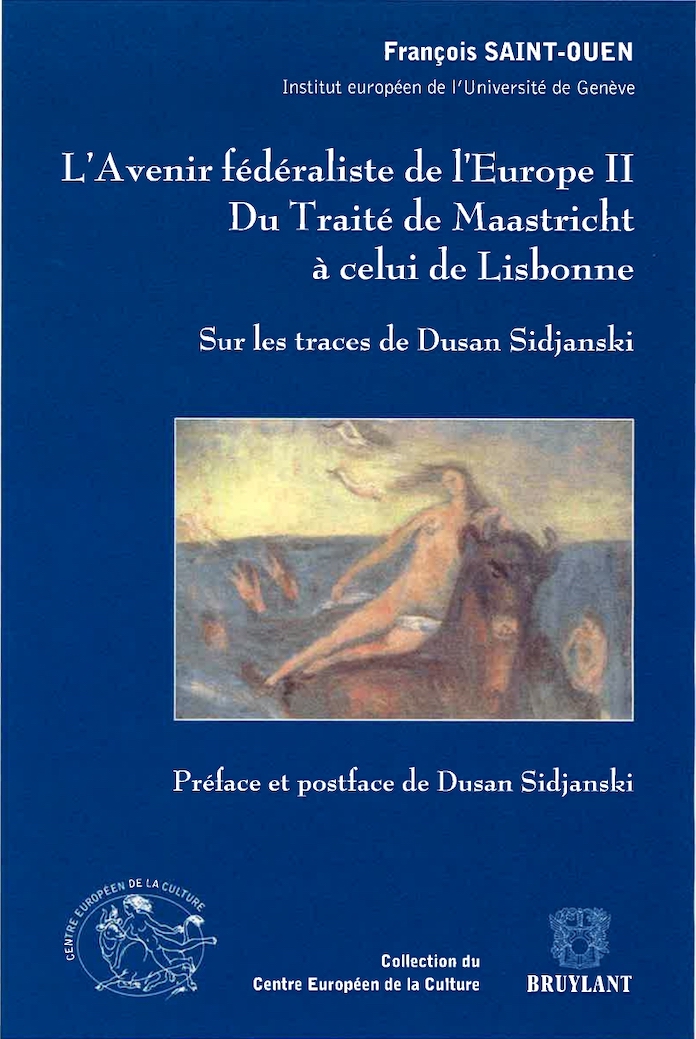 L'avenir fédéraliste de l'Europe, vol. II : Du Traité de Maastricht à celui de Lisbonne : sur les traces du Dusan Sidjanski
François Saint-Ouen, 2011, 330 p.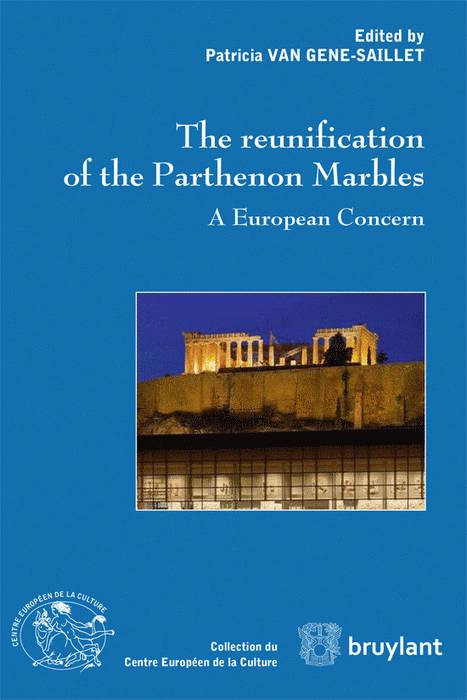 The reunification of the Parthenon Marbles: A European Concern
Patricia van Gene-Saillet, 2014, 88 p.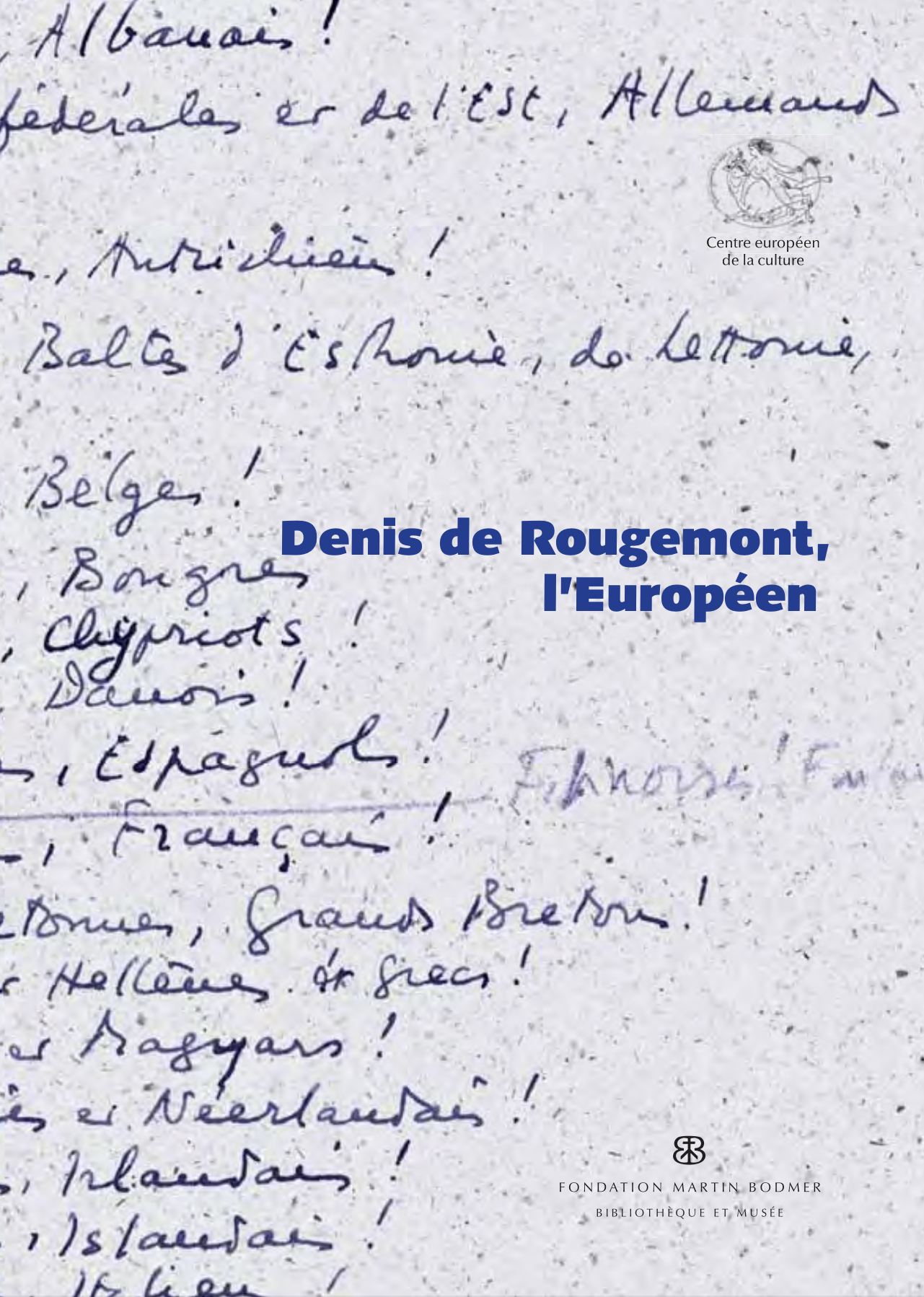 Denis de Rougemont, l'Européen
Fondation Martin Bodmer, 2006, 64 p.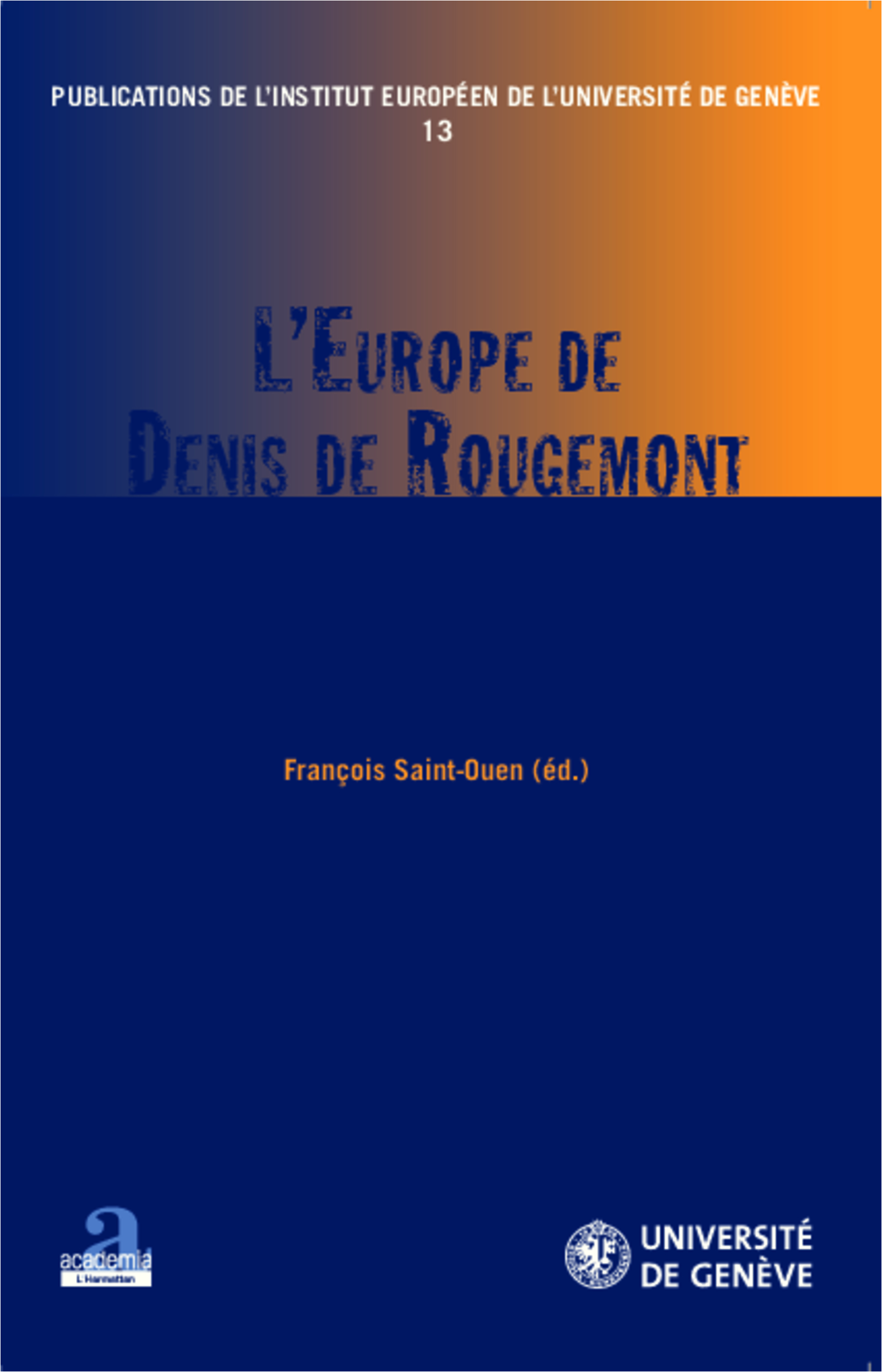 L'Europe de Denis de Rougemont
François Saint-Ouen, 2014, 88 p.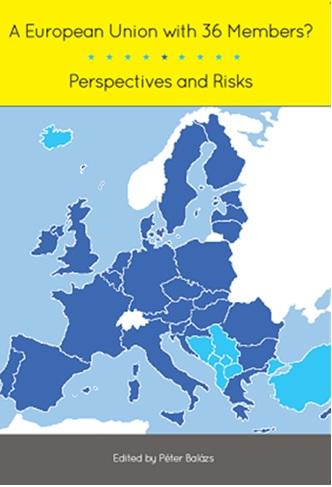 "The Eurozone and the Future of EU" in Péter Ballads (ed.), A European Union with 36 Members? Perspectives and Risks
Dusan Sidjanski, 2014, pp. 139 - 152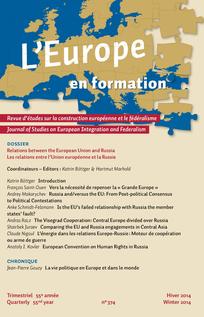 Vers la nécessité de repenser la Grande Europe
François Saint-Ouen, Hiver 2014, 214 p.